Portable Toilet Hire Coatbridge
Established in 1997, we specialise in affordable, high quality, portable toilet and sanitation services.
We provide portable toilet hire and servicing of customers own units for construction, industrial, residential and the events market throughout the central belt of Scotland including Glasgow, Edinburgh, Stirling and Perth.
Our chemical toilet hire services can be used in a variety of industries
Construction
Facilities Mangement
Industrial
Events & Private Hire
When you hire from Envirosan, you also hire a compliment of excellent service and aftercare.
This is something we are passionate about and which our longevity and repeat business is testament to.
At Envirosan our toilets are always serviced to agreed timescales. During these services we remove and dispose of the the effluent, clean the inside of the toilet, refill the water vessels, replenish the soap, (and the hand sanitiser where appicable), supply toilet tissue and flushable hand towels.
If you have an upcoming event or project and need portable toilet hire in Coatbridge, get in touch.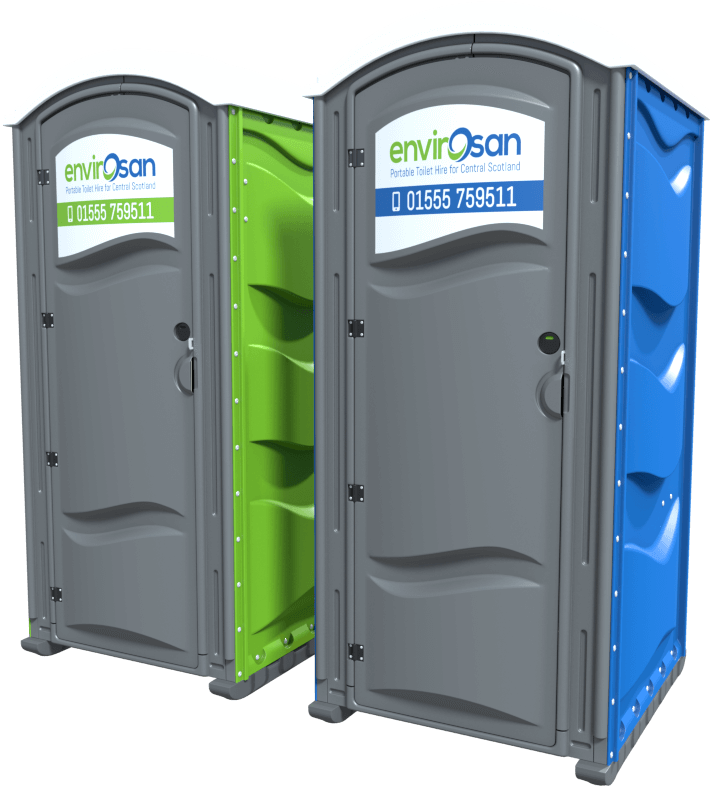 Speak To One Of Our Experts